Greetings!
Welcome to this month's issue of Michael Losier's Law of Attraction E-zine.
This Issue Contains...
Our First Ever Complimentary Teleconference - "Develop Your Child"

Esther Andrews joins Michael on this
First Ever Complimentary Teleconference.

Imagine how successful your child can be with a brilliant mind, lightning-fast learning skills, an accurate lasting memory, and the creativity and problem solving skills of a genius.
Adding Law of Attraction to your family's life will help your children achieve their top goals and create the life of their dreams!
Listen to Michael and Esther on this call

Visit Esther's website...
Guest Writers - Children and Law of Attraction

Holistic Dad Teaches Law of Attraction to His Five Year Old


Connie McCandless Interviews Mark Rush:

In the past year Mark Rush, a Toronto Acupuncturist and Shiatsu therapist, has gone from being a law of attraction skeptic to being a practitioner who is teaching his five-year old son how to attract what he wants. I saw Mark for a shiatsu treatment recently and heard his story. Here is my follow up interview.

Connie: Tell me about your experience with the Law of Attraction.

Mark: You introduced me to it a year ago in our business coaching sessions. We talked about the Law of Attraction probably 14 times before it started to sink in. I believed that if something positive happened, then something negative would balance it out.

Read full article...
Creating Positive Behaviors in Others, by Dr. Brian Walsh

Parents Can Take a Page from Business


Learning expert Dr. Brian E. Walsh, says that guiding your child to behave in a positive manner is as easy as 1,2,3. The bestselling author of, "Unleashing Your Brilliance," has adapted a business practice for family use, and it is compelling in its simplicity.
Australia, New Zealand Tour - April 10-30, 2007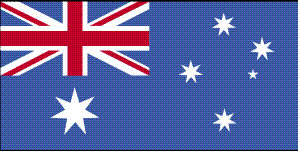 Attention Australia and New Zealand Law of Attraction Students!

Michael is pleased to announce an Australian distributor for his book starting in February 2007, followed by a 14-Day Seminar Tour in both Australia and New Zealand.
Purchase the book in Australia

Would you like Michael to speak at your event, conference or business function during this time period?

Email us
Listen to A Special TeleClass - Why Your Affirmations May Not Be Working


Each month Michael hosts a Q&A TeleClass for people that are reading his book Law of Attraction, or have attended one of his live seminars, and are excited to ask questions to the author.
February's monthly call was postponed due to business meetings in LA, so Michael is offering this special class
"Why Your Affirmations May Not Be Working"

Listen to a recorded class...

Join the UPCOMING TeleClasses

Join the next live Law of Attraction Monthly Intro to Law of Attraction
Wednesday, March 28, 8PM ET, 5PM PT
Register here...
Join the next live Law of Attraction Q & A Book Club Telediscussion
Wednesday, March 28, 9PM ET, 6PM PT
Register here...
Law of Attraction Single Introductory CD


Law of Attraction Single Introductory CD 10, 25 or 100 Pack
Share the message of Law of Attraction with your friends, business colleagues, your downline and your family.

Hosting a Law of Attraction Discussion Group?
Get a 10 pack to distribute at your next meeting.
This single introductory CD is sold in sets only.
It's all about the vibes

10 pack - $20.00
25 pack - $35.00
100 pack - $100.00
Plus shipping.
Read table of contents and buy your 10 pack, 25 pack or 100 pack now...
Become a Member of the Law of Attraction Audio Library

The Law of Attraction Audio Library Membership is being enjoyed worldwide.


We are proud to have members from Canada, United States, Ireland, United Kingdom, Australia, New Zealand, Israel, Denmark, Spain, Singapore, Cyprus, Germany, Malta, Mexico, Taiwan, and Jamaica.



Get access to 34 hours of Law of Attraction training classes
for only $139.

(plus 12 live classes a year)
1 year Membership includes:
4 - hours How to Attract More Money and Abundance
4 - hours How to Allow More Customers and Clients
5 - hours How to Attract Your Ideal Mate
A live Monthly Q & A TeleClass
Bonus - TeleClass NLP Communication Styles
Bonus - TeleClass How to Teach Law of Attraction to Your Children
NEW! LOA and EFT are Best Friends
NEW! "Reset Button"

Listen to the first class for free…

Become a Member...
Synchronicity with Sandy - The World Awakens To The Secret!


Sandy Gardner is the Marketing and Promotions Manager for the Law of Attraction book. She connects Michael with all the right perfect people at the right perfect time -- her timing is Law of Attraction at work.
Email: sandy@lawofattractionbook.com
It has been an incredible 3 months since The Secret book was released by Atria Books, an imprint of publishing giant, Simon & Schuster. On March 1st, they ordered an additional 2 million copies bringing the total amount of copies in print to 3.75 million! Add that to the 1.5 million copies of the DVD sold, and I would definitely have to say The Secret has reached The Tipping Point. This has been fantastic for us, as the Law of Attraction Book has been in the top 10 bestselling books on Amazon for the last month.

Read full article...
Law of Attraction Success Stories - Larry Kleinstein, New York City LOA Group Flourishes

Larry Kleinstein enthusiastically facilitates LOA groups and workshops and coaches private clients in NYC. He is so grateful to Michael for his inspiration and knowledge of LOA. With Michaelís guidance and amazing suggestions, Larry started his group back in 2004. At first we were just a few people, now we have grown to a very large group gathering 100's on our email list with meetings of 40-180. It's incredible to see peoples lives change through the use of Michael's book!!
Read full testimonial...
Meet Michael's Virtual Assistant

Dianne Savoy, owner of e-VirtualAssistant.com, has been producing e-zines for Michael Losier for over a year now. She strives to achieve an interesting yet informative e-zine as she knows the importance of keeping Michaelís readers up-to-date. Michael and his sister/Virtual Assistant are both committed to the success of this e-zine.

You can email Dianne your comments and questions about
this e-zine.




---
Forward To a Friend - Know someone who would LOVE to know about this e-zine? Let them know ...send them an email here.

Forward email...
Michael's Message
Welcome to the March issue which is focusing on Children and Families. Check out the guest articles, the book recommendation and hear a complimentary training class. I have created a series of 3 minute videos each delivering aLaw of Attraction tool or tip. View the first 2 videos in the series and watch for a new clip each month.


Law of Attraction - Making The Secret Work
Watch the video...
Law of Attraction - Responsibility
Watch the video...
---

Law of Attraction Book
Order your copy here...



The NEW 2006 Updated Version of Law of Attraction is now available for US bookstores to order. Bookstores order through DeVorss & Company,
1-800-843-5743 or
New Leaf Distributing Co.,
770-948-7845

Amazon.com is selling Law of Attraction at 40% off.
---
Click here to purchase the French Version of Law of Attraction.
---
Upcoming Live Dates

KAMLOOPS, BC
Monday, April 2/07
MELBOURNE, AU
April, 10-28, 2007
CALGARY, AB
May 25, 2007
EDMONTON, AB
May 26, 2007

See details by city...

---
Worksheets

Looking for worksheets from the book?
Clarity through Contrast
Desire Statement
Allowing Statements
5-Day Evidence of Abundance Journal
Worksheets here...
---
Learn How to Teach LOA
6 Module Training Session
Read Table of Contents...
---

Want to Reach Your Fitness Goals Without Working Harder?
Wish You Habitually Make Healthy Choices Instinctively?
Then lay back, relax and Achieve Your Vibrant Healthy Body by listening to this 26 minute self-hypnosis visualization CD.
For the next 30 days, you can get instant access to this CD at no charge.
Listen to the CD
---
The Success of Robert Fitzgibbons

Have you ever had a dream in life? Ever get so excited about an opportunity only to have someone else tell you why it will not work? Robert Fitzgibbons knows this story
Buy this book...